Welcome to PE at Lightmoor
Intent
It is our intent that through our Physical Education curriculum, children at Lightmoor are encouraged and inspired to pursue a healthy, active lifestyle, take part in competitive situations, and are exposed to a wide range of sports. Alongside this we want to ensure that all children are able to develop their technical and tactical minds and are able to apply this to a wide range of sports. We also aim to ensure that children at Lightmoor have the opportunity to build character, develop fairness and respect through competing against peers and children from other schools as well as across the local community.
Implementation
Physical Education, at Lightmoor, is taught every week, twice a week for an hour each lesson through iPEP. This provides children with the chance to be active for sustained periods of time. As well as children taking part in twice weekly PE lessons, all children across the whole school take part in a Daily Mile. This involves children walking a mile each day around a track with their peers, allowing them to be active for longer and giving them the opportunity to socialise while being active. In order to encourage all children to pursue a healthy, active lifestyle we also provide all children with the opportunity to attend after school clubs, these are funded by our sports grant and are free of charge.
Children at Lightmoor are exposed to competition on a regular basis. Children take part in a form of competition during most PE lessons which allows them to develop a range of 21st century skills such as collaboration, communication and problem solving and apply the technical and tactical knowledge/skills they have been taught. At the end of each unit of learning children will take part in an intra-house competition for the sport they have learning. This gives children a purpose behind their PE lessons and again gives them the opportunity to be active and competitive. Not only are children involved in intra-school competitions but also many children have the opportunity to experience new sports by taking part in inter-school competitions through the Telford and Wrekin School Sports Partnership.
Impact
At Lightmoor, our pupils receive a broad and balanced curriculum. There are constant opportunities for all children to pursue a healthy, active lifestyle, take part in competitive situations and develop their technical and tactical minds. Through the implementation of two one-hour lessons a week and termly competitions, all children are able to achieve age related expectations and apply what they have been taught towards these. Furthermore, as a result of all children across KS2 being given the opportunity to take part in six weeks of swimming lessons, this year 87% of children in Year six are able to swim 25 metres.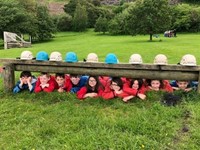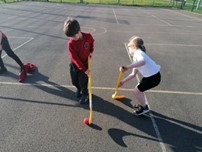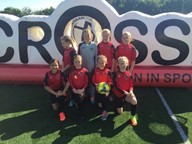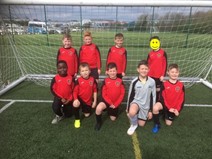 'Exercise not only changes your body, it changes your mind, your attitude and your mood.'
 PE Lead:  Mr Gibbs
We also offer a variety of After School Clubs for all years to take part in, such as football coaching, multisports, dance and rugby. 
PE Progression Grids (Reception to Year 6)