The primary purpose of the breakfast club is to support families and their children.
Getting a Place
Parents can request a place for their child by completing a registration and booking form (available from the school office). Spaces are given to parents on a first come first served basis. A place is only guaranteed once payment has been made. The costs are:
Daily rates: £4.00 from 7.30am / £2.00 from 8.15am per child
Sibling discount: £3.00 from 7.30am / £1.00 from 8.15am per child
Please note that the 8.15 session does not include breakfast.
All sessions can be paid for via ParentPay (www.parentpay.com)
The Menu
Toast with a variety of toppings, a selection of cereals (served with fresh milk), fresh fruit and fruit juice.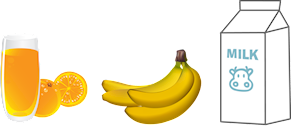 The Staff
There are two members on staff on duty every day.
The model of practice
As stated, we are trying to encourage a family atmosphere. We believe this is best done with a degree of self-help, so children are involved in setting the tables, helping to serve (safety first of course), clearing up and washing the dishes.
Behaviour
We expect the same level of commitment to behaviour in breakfast club as we do in school. 
Attendance
We expect children's attendance to be regular. Parents who are sending children by their own request may choose to send children on specified days only but this needs to be arranged by agreement and in advance. 24 hours notice is required for non-regular attendance or any non-attendances.
November 2023