Welcome to Art & Design at Lightmoor
At Lightmoor Village Primary School we believe that art stimulates creativity, imagination and inventiveness. It provides visual, tactile and sensory experiences and a unique way of understanding and responding to the world. We believe that art gives our pupils the skills, concepts and knowledge necessary for them to express responses to ideas and experiences. It fires their imagination.
"Art is not just a subject to learn, but an activity that you can practise with your hands, your eyes, your whole personality." Quentin Blake
Our curriculum aims to enable children to communicate what they see, feel and think. Giving children chance to experiment with their ideas, their use of colour, texture, form, pattern and different materials and processes. Self-evaluation of work is encouraged and children are taught resilience to achieve their goals. Through art, they learn to make informed value judgements and aesthetic and practical decisions, becoming actively involved in shaping environments. We aim to provide opportunities to explore ideas and meanings through the work of artists and designers to inspire and challenge children's thinking and creativity. They learn about the diverse roles and functions of art in contemporary life, and in different times and cultures.
At Lightmoor we use sketchbooks to record experience and imagination, to help the children develop their ideas and to show progression in their artistic ability. We encourage children to work on their own and collaborating with others on projects in two and three dimensions and on small and large scales.
Art is not only taught in a designated Art lesson, but wherever appropriate it is linked to topics and the wider curriculum as it gives children the opportunities to bring topics to life. We use our whole school curriculum days to bring in a love of art, and create whole school displays as well as sharing our love of art with our wider community. At Lightmoor, we believe knowledge, understanding, appreciation and enjoyment of the visual arts has the power to enrich our personal and public lives.
Art Lead:  Miss Fitzpatrick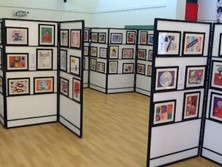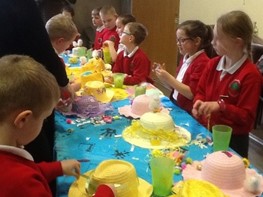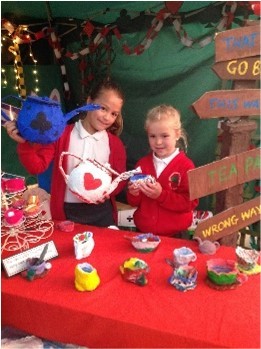 What Art looks like at Lightmoor