Welcome to History at Lightmoor
The community of Lightmoor Village Primary School is situated amongst a mix of old mining towns and new town urban settlements; it sits on the doorstep of the World Heritage Site, Ironbridge, which is in the cradle of the Industrial Revolution, that shaped the history of Britain itself over time. Additionally, Lightmoor was Bournville Trust's millennium project – developing an urban village inspired by George Cadbury's vision of the perfect community (only without the chocolate factory). It therefore makes sense for our children to experience an interweaving of local, national and international history (based on National Curriculum requirements) and to make reference to the rich archaeological treasures and sites locally available for study.
'It is the relationship between the grand narrative and the intimate or local story that has the power to draw pupils in.' (Mary Myatt)
We believe that high-quality history lessons inspire children to develop a curiosity and want to know more about the past, and to think and act as historians. History lessons are taught as a focus for two half terms over the academic year and extra history links are made to rich text and other curriculum areas, helping children to understand the past, and how and why people acted the way they did, and the influence that has on their lives today.
Our children have opportunities to investigate and interpret the past, understand chronology, build an overview of Britain's past as well as that of the wider world, and to be able to communicate historically. We aim for enquiry-led approaches, rather than just telling children about the past, with topic learning driven by a 'meaty' in-depth question. We make comparisons within and between periods- similarities and differences, achievements, significance and implications for today.
Our children are encouraged to write their own perceptive, historically valid questions (sometimes supporting an over-arching enquiry question), and think critically about about evidence and different interpretations of the past, developing their own perspective and judgements. By examining the past, they will understand the importance of how we can use this knowledge to shape our future.  Above all this, we want children to be passionate about learning and understand the beautiful intertwining story that is history.
'A people without the knowledge of their past history, origin and culture is like a tree without roots.' (Marcus Garvey)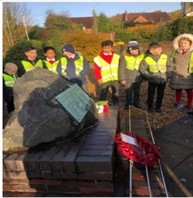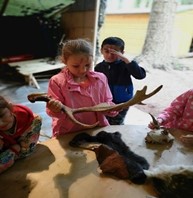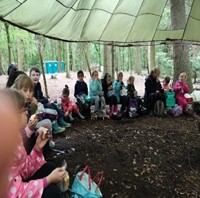 History Lead:  Miss Fitzpatrick