Welcome to Design and Technology at Lightmoor
At Lightmoor, we want pupils to understand Design and Technology as having relevance in their own lives and in the world in general, recognising that DT will be relevant and used constantly.  Design and Technology inspires children to become engineers of the future, equipping all learners with the skills they will need to solve problems they will meet in everyday life, as well as the knowledge, skills and confidence, to challenge and change existing creations. Design and Technology is an inspiring, rigorous and practical subject. Our pupils are taught to organise their knowledge, skills and understanding around the following learning hooks:
Master practical skills
Design, make, evaluate and improve
Take inspiration from design throughout history
TICKLE
Think, Innovate, Create, Know how, Improve, Lead, Evaluate.
"Design is intelligence made visible." -- Alina Wheeler
Using creativity and imagination, pupils design and make products that solve real and relevant problems, within a variety of contexts, considering their own and others' needs, wants and values. Children will be given opportunities to present, evaluate and improve their own products, as well as critically analyse others. In all areas of Design and Technology the children are encouraged to consider the effectiveness of their designs and requirements of the product, to match a given brief, or suit a selected user. Every child will have the opportunity to learn and extend their understanding, experience and application in the use of technology, including I.C.T, in wide and varying situations. Children will learn to identify transferable skills and make links to cross curricular subjects, as well as understand how the skills taught, will support them in a range of career options for their future.
D.T Lead:  Miss Robson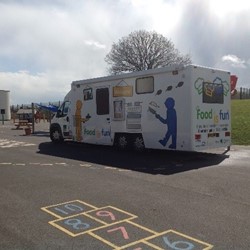 D.T Lead : Miss Robson
What D.T looks like at Lightmoor
D.T Progression Grids (Reception to Year 6)