Welcome to English at Lightmoor
At Lightmoor, it is our aim is to provide the children with the skills and knowledge to become fluent and confident writers. We want our pupils to write expressively across the curriculum for a range of different purposes, such as to persuade, to inform and to entertain differing audiences. Writing enables them to communicate knowledge and ideas, opinions and feelings. Across the curriculum, writing brings learning to life as a strategy for helping our children embed their learning and to help them to 'know more and to remember more!'  We know our children especially enjoy engaging techniques such as drama, role play and the inclusion of contextual learning. We feel these kind of activities help our pupils succeed.
"You can make anything by writing." – C.S.Lewis
Teachers throughout the school guide and instruct pupils in a number of ways in which they can become better writers. For example: teacher-pupil sharing of writing assessments; agreeing achievable yet challenging targets during Assertive Mentoring meetings; sharing and co-writing success criteria;  modelled and exemplified writing; and peer/self-assessment. The Assertive Mentoring target sheets give children and parents a greater understanding of what skills they should have at a particular age.
We are proud of the exciting and interesting writing that our children produce, and the wide vocabulary demonstrated by so many through regular and challenging reading. However, we do not only focus on the content of the writing produced, but also the spelling and grammar.  These rules are embedded not only in Literacy lessons, but across our curriculum as a whole. We send individualised spellings home on a weekly basis and children are encouraged to write using a continuous cursive font, which is practiced throughout the week in school.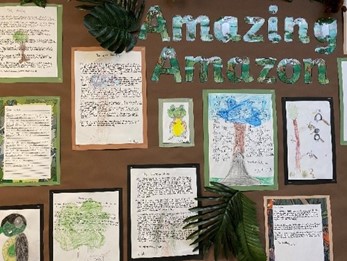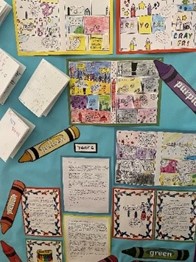 English Lead: Mrs Roberts
What Writing looks like at Lightmoor 
Writing Progression Grids (Reception – Year 6)