Welcome to English at Lightmoor
We believe that English is the bedrock of our curriculum.  The ability to read unlocks a wealth of information across the whole curriculum and beyond, allowing our pupils to travel to far off places, discover endless fascinating facts and see the world from a different perspective. 
We aim to provide pupils with a rich bank of vocabulary and speaking and listening skills to enable them to express these thoughts and views considerately and effectively.  At Lightmoor Village Primary School, we strive to promote the relationship between reading and writing and encourage a life-long love of literature, which will continue to inspire them throughout their futures.    
Reading
We strive for a whole school love of reading at Lightmoor. It is our drive to ensure that our learning is real and meaningful for our pupils and that it is built upon each year of their learning journey here at Lightmoor.  We encourage children to choose books which are interesting and enjoyable but will also ensure that they progress and have a suitable challenge for their age and attainment
Reading is to the mind what exercise is to the body. – Joseph Addison
We teach reading here at Lightmoor through the fast paced and fun phonics programme; Read, Write Inc. Our aim is get all children off the programme by the end of year 1. All children at Lightmoor are asked to continue their reading at home and it is expected that they will read at home as part of their homework. Both children and parents are invited to record reading in the home/school communication books.  Guided Reading takes place daily across school from Year 2-6 and focuses the children on a wide range of texts. Teachers plan and deliver sessions which focus on key questions to challenge children's ideas about the texts they are reading and to develop their abilities to deduce, infer and predict what may happen next.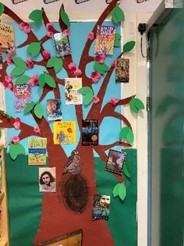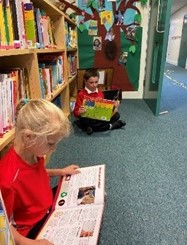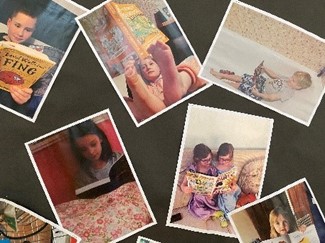 English Lead: Mrs Roberts
What Reading looks like at Lightmoor
Reading Progression Grids (Reception to Year 6)