Welcome to Science at Lightmoor
At Lightmoor Village Primary School our vision is to give children a Science curriculum which enables them to explore and discover the world around them, confidently, so that they have a deeper understanding of the world we live in. To achieve this it involves exciting, practical hands on experiences that encourage curiosity and questioning.
"Science is simply the word we use to describe a method of organising our curiosity"  - Tim Minchin
Our aim is that these stimulating and challenging experiences help children secure and extend their scientific knowledge and vocabulary. We believe that these opportunities will ensure that our children are confident, life-long learners who will explore the world around them. Children are encouraged to be 'scientists' right from Early Years through to Upper Key Stage Two and beyond. All children will experience the working scientifically skills at varying levels, they will be revisited and deepened throughout children's school journey, ensuring concepts and understanding are built upon logically and in depth, at the right time, to suit the child's understanding. The following elements will be taught throughout:
Knowledge- Children are taught and learn key facts linked to three scientific strands that they study. Children are expected to learn about key scientists and their impact on scientific findings.
Working scientifically- Children are directly taught a variety of key scientific skills such as; asking questions, sorting and classifying, concluding and recording results.
Working scientifically- This strand from the National Curriculum focuses on the use of scientific skills that children will use when studying each unit of work. It includes;
Ideas and evidence, investigate skills, planning, obtaining and presenting evidence, considering evidence and evaluating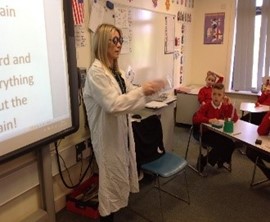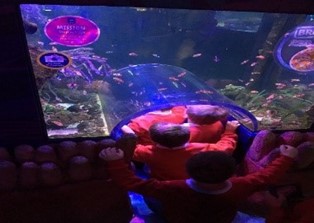 Science Lead:  Miss Robson
What Science looks like at Lightmoor
Progression Grid - Working Scientifically (Reception to Year 6)